Enigmatic Hotel, Restaurant & Bar
Enigmatic Hotel is a comfy, clean and relaxed 40 room boutique hotel located in the heart of downtown Cancun. The property features a swimming pool, tattoo shop, restaurant, bar and boutique.
We are apart of the Nomads Experience family, allowing you free access to out rooftop pool at our sister location just a 5 minute walk away and free access to Nomads Hotel and Beach Club in Isla Mujeres.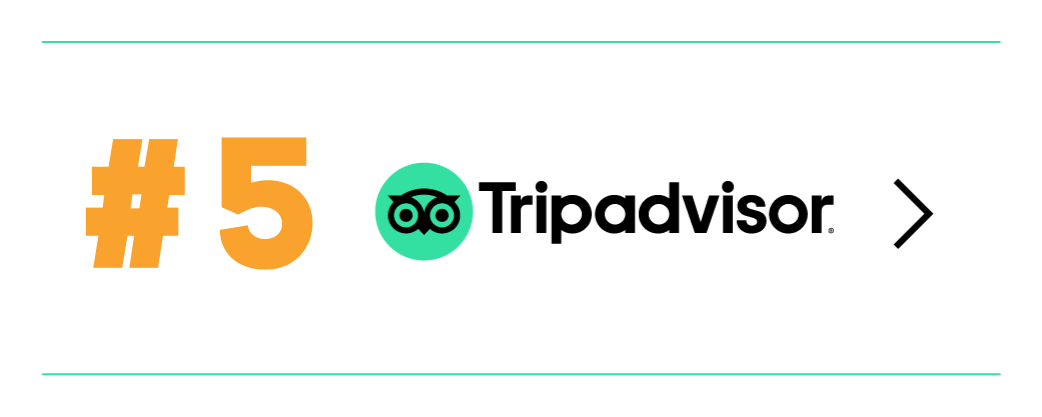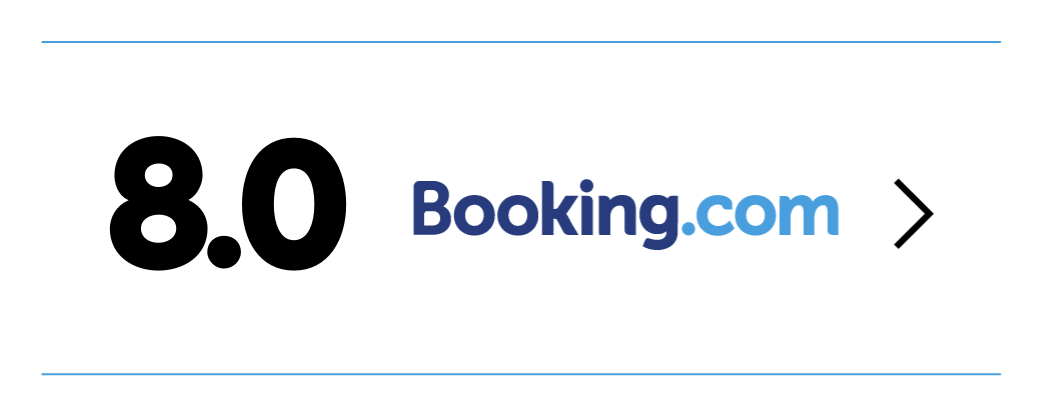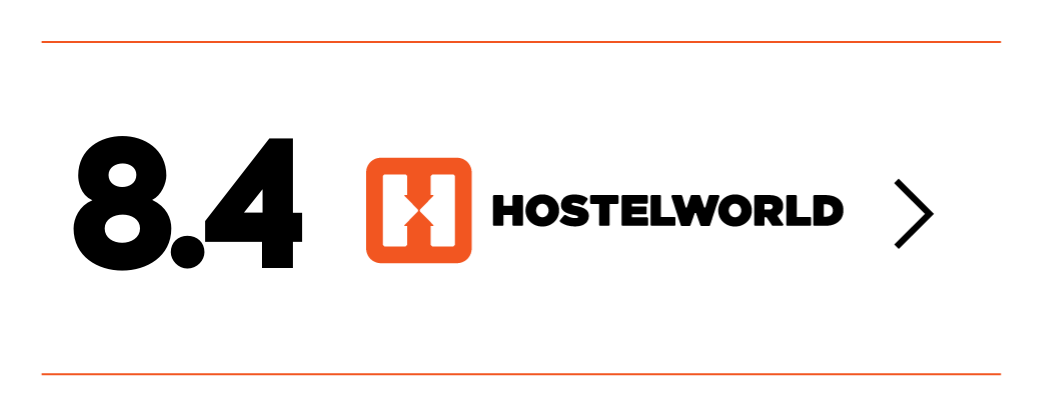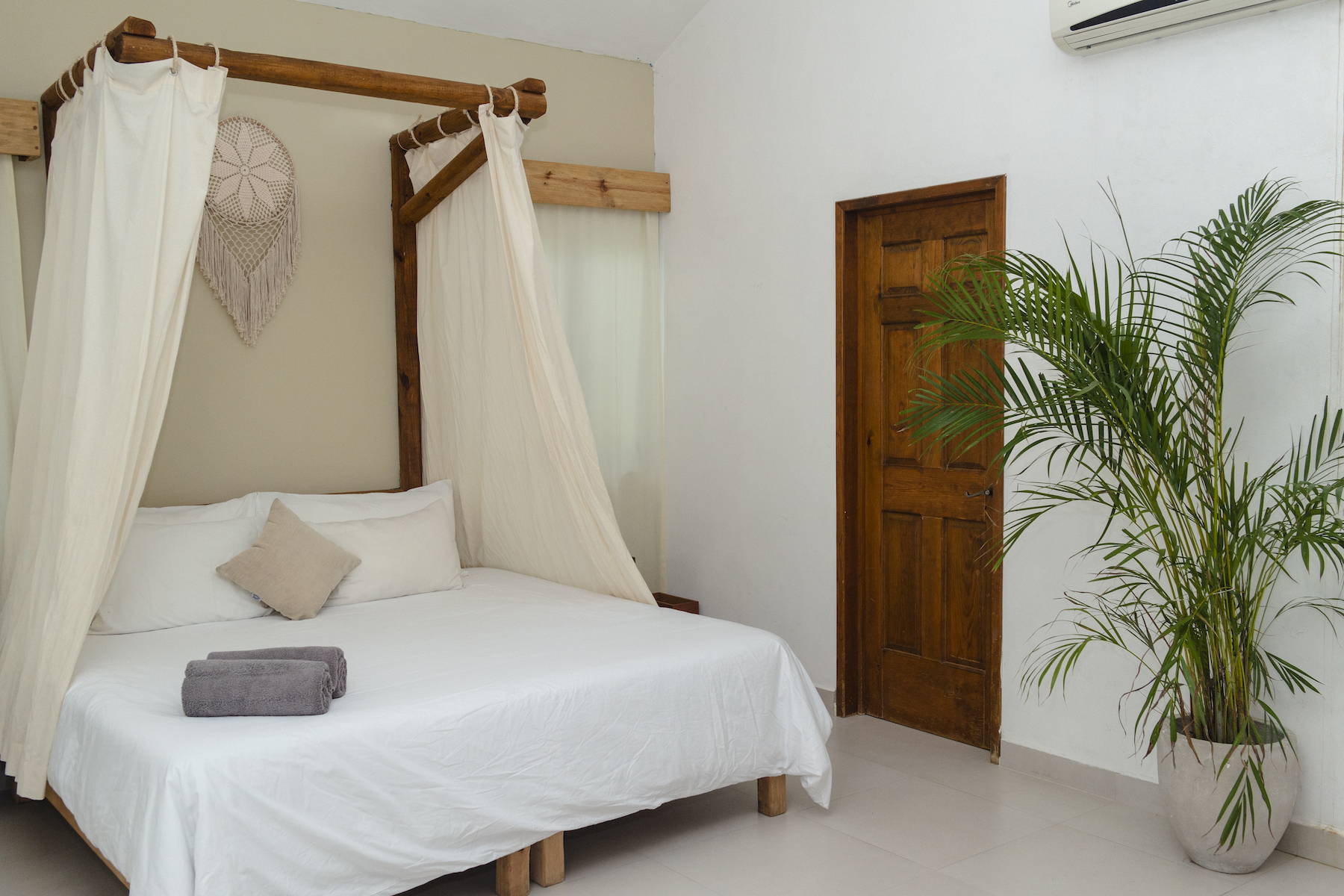 Beautiful rooms with a relaxed jungle vibe.
From beautiful spacious private rooms to community rooms for those digital nomads and explorers willing to share their experience with others Enigmatic Hotel is the spot for you.
18+ Hotel ● Weekly Events ● Free Cover for Guests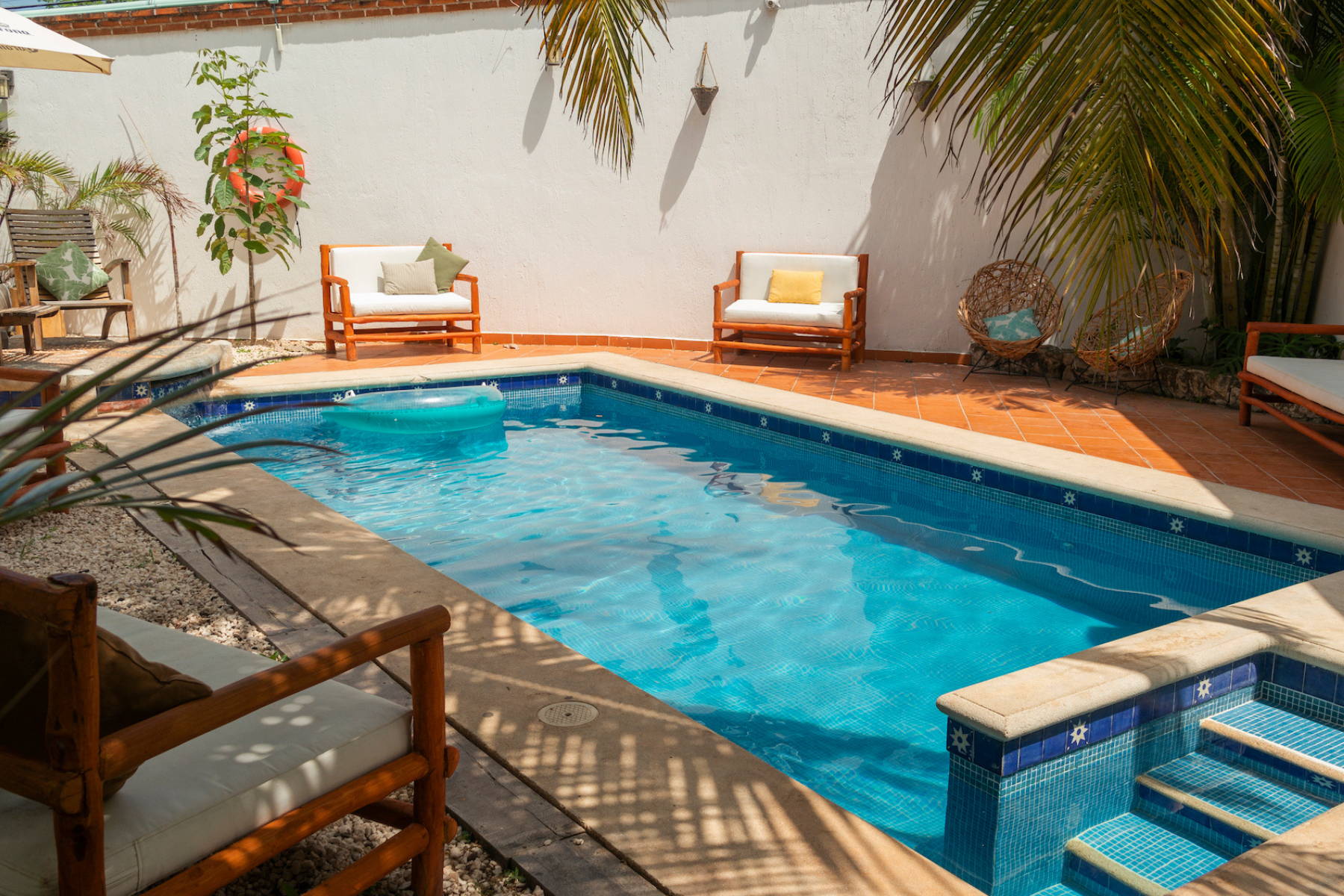 We offer amazing private rooms with one king size bed or two queen size bed. All the rooms have have air conditioning, hot water, WIFI.
On site we have Cancuns best tattoo shop.          To see their work visit them on Instagram @ninolobotatuajes.
The hotel offers other servers such as restaurant, bar, swimming pool, WIFI in common areas and 24/7 reception.
The best vibes with the best people
Always keeping it chill, simple but clean and cozy; a place to hang out with travelers from all over the world. Located in a prime location downtown Cancun, near the entrance of Puerto Cancun and the hotel zone. Enigmatic Hotel awaits your visit.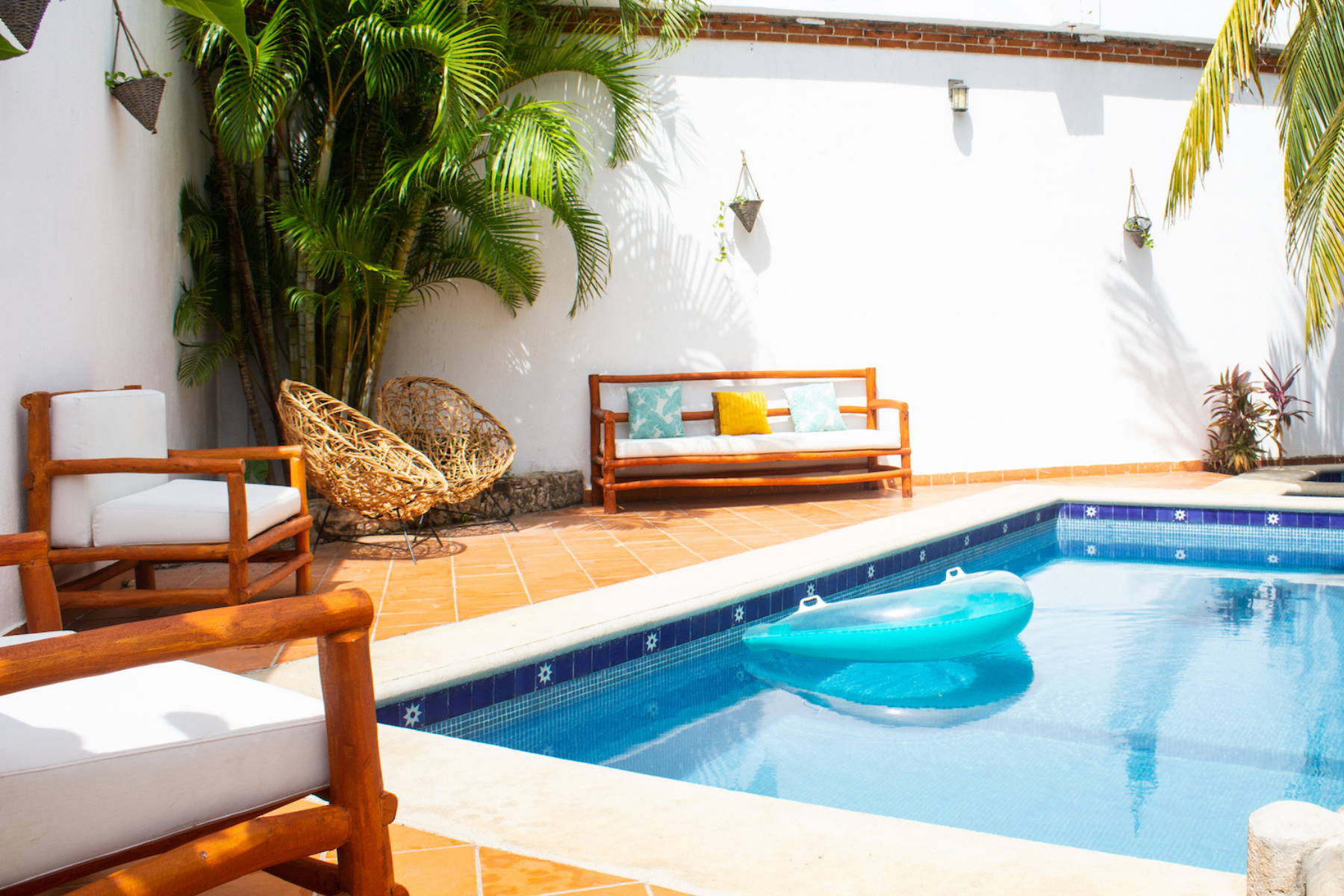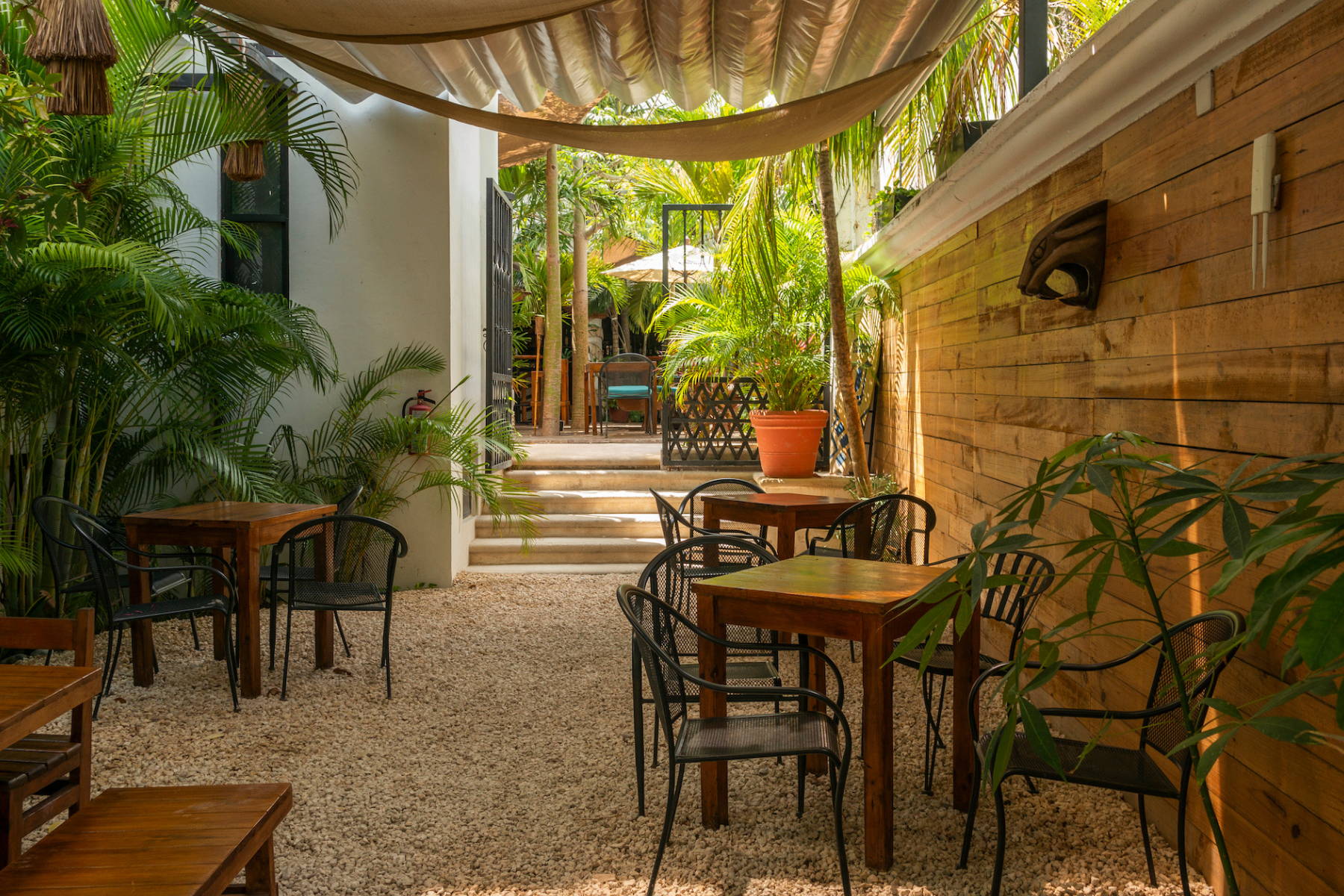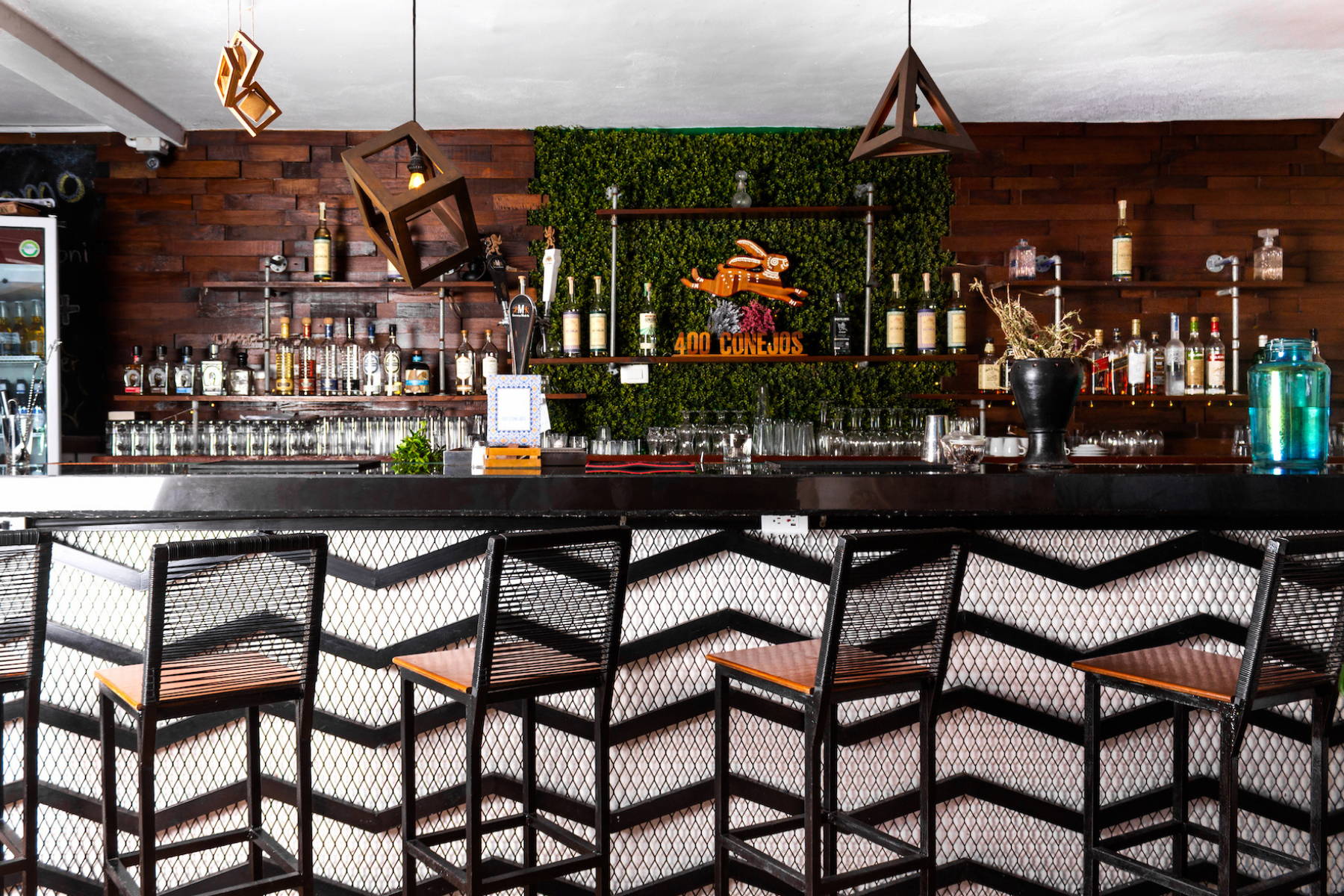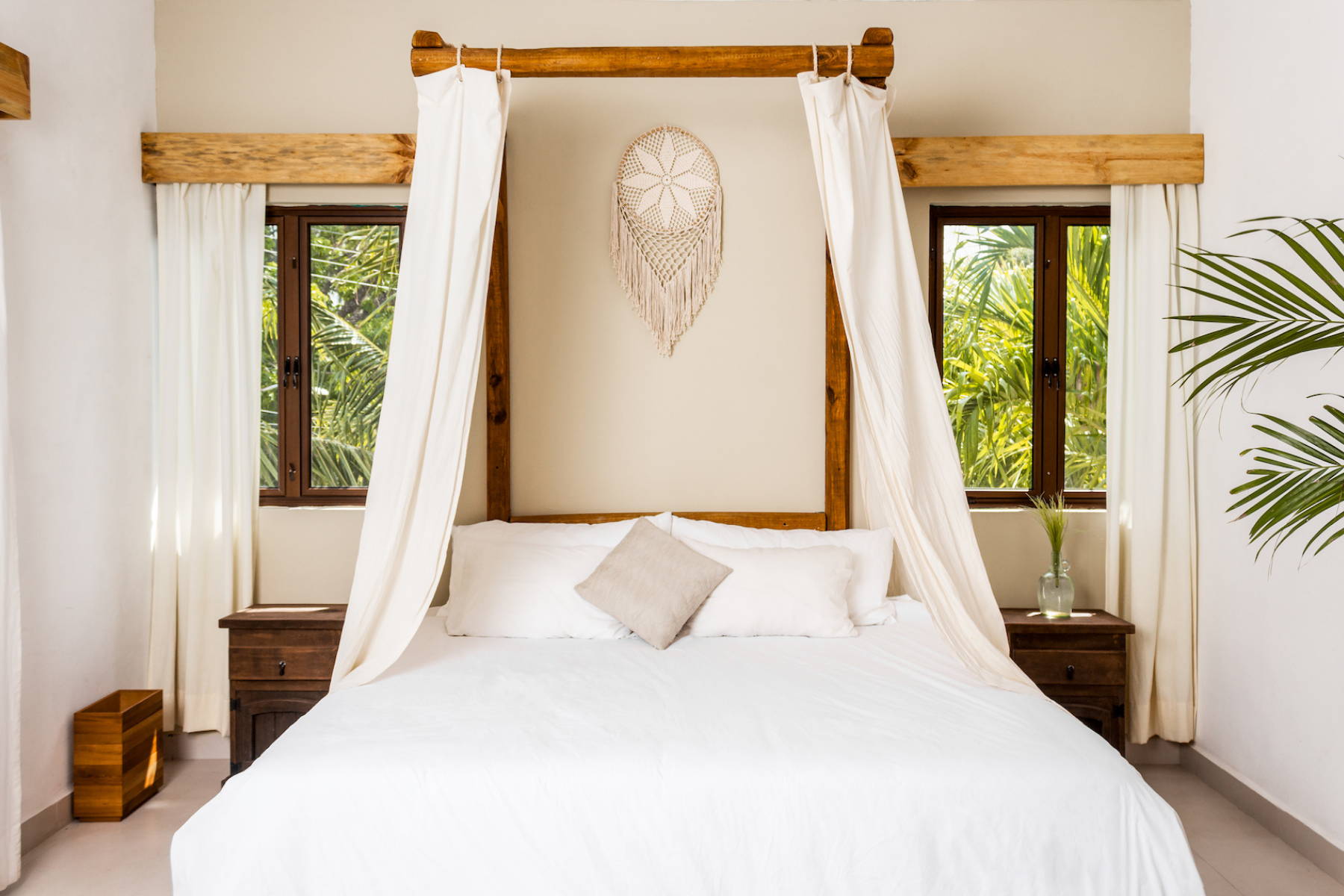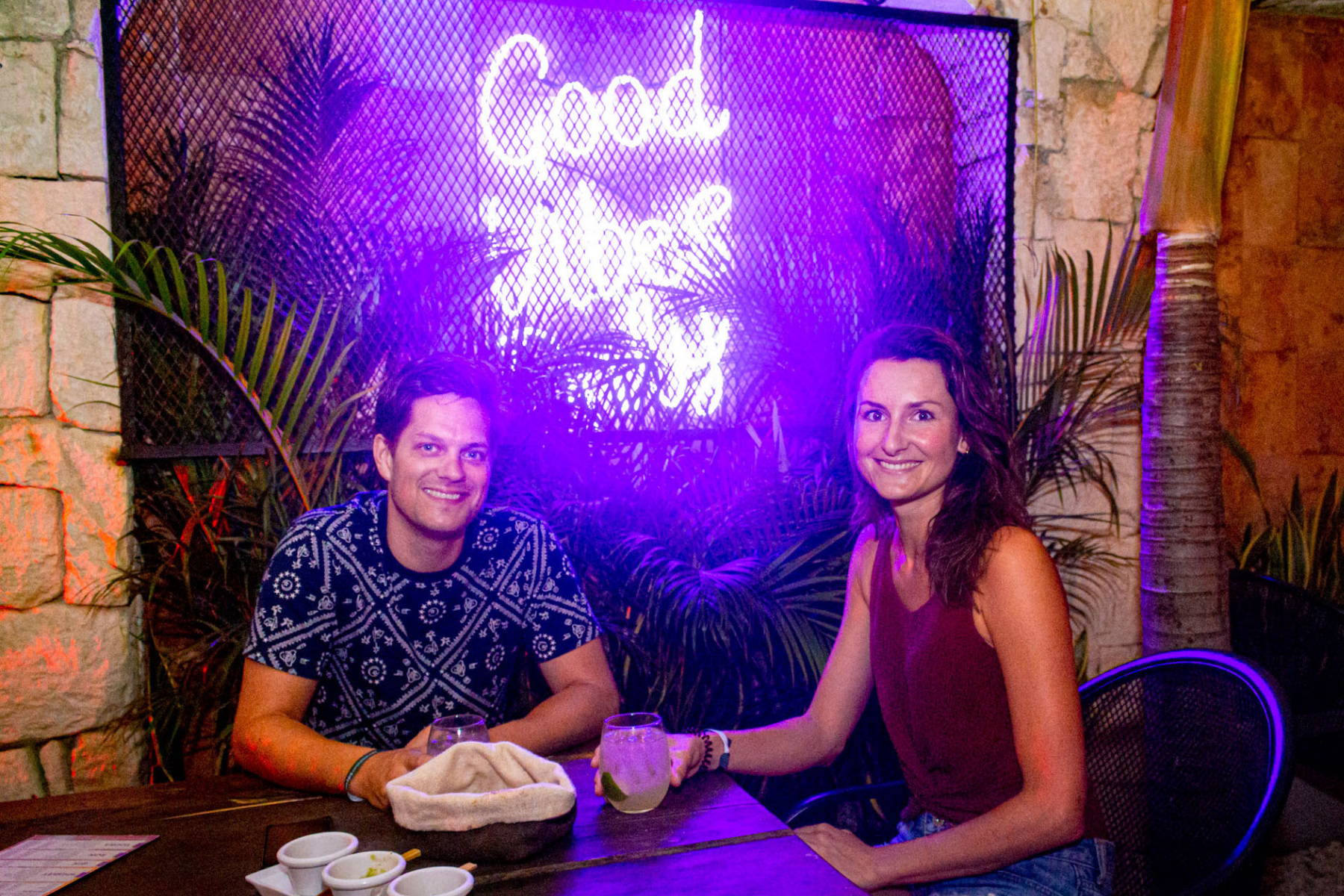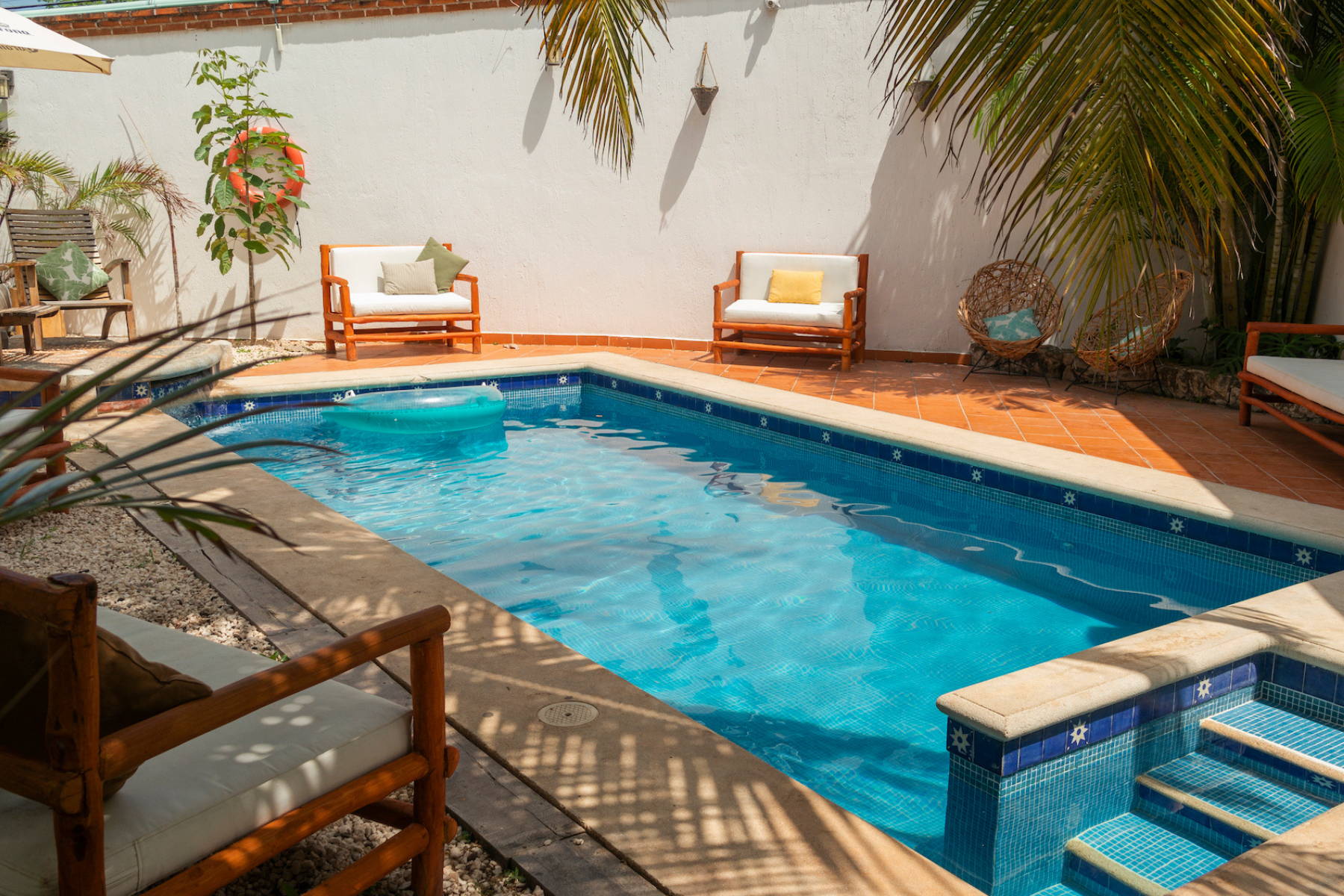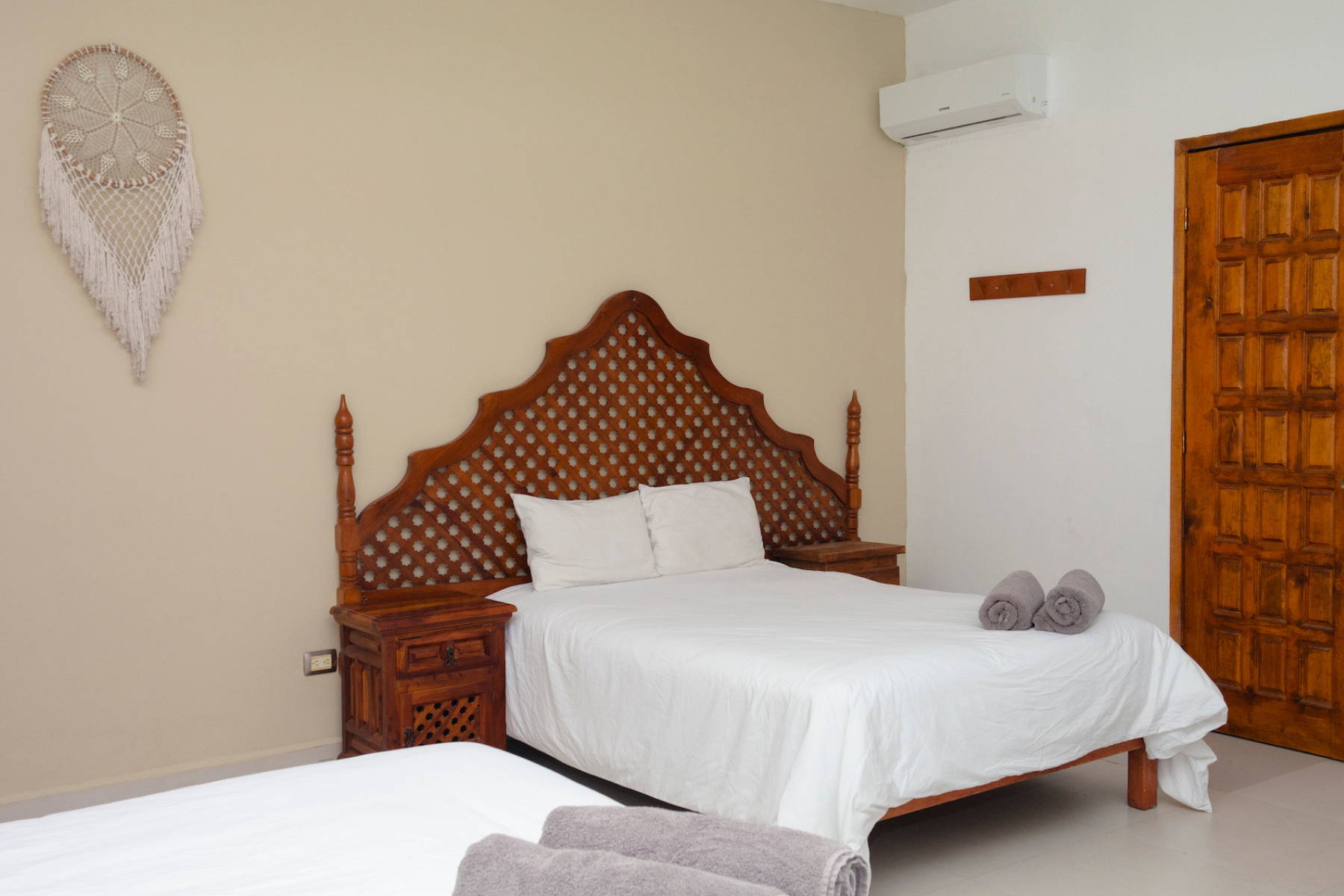 Ask around, we are definitely known for our amazing events both in Cancun and Isla Mujeres.
Tours , Tickets & Services
Visit Chichen Itza one of the seven one of the world, sail to Isla Mujeres on a catamaran, or fly though the jungle on zip lines; Enigmatic Hotel offers all the best tours.
How do I get to Enigmatic Hotel?
Once you made your way to Cancun International Airport, you have a couple choices of how to arrive at Enigmatic Hotel. We offer private transportation to the airport or at the exit of all three terminals there are stops from ADO bus that goes directly from the airport to downtown Cancun. From the ADO Bus terminal it only takes 5 min walking to get to our Hotel. To book private transportation or ask directions you can contact us below:
Av. Carlos Nader, Calle Mero #12 77500 Cancún, Q.R., Mexico
Virtual Concierge: +52 998 180 7601 (messages only)
enigmatic@nomadsexperience.com